Changing the value for ext-device. Fixed an issue that displayed garbled characters in translated messages on all web interfaces since Fixed an issue that caused the page size to be incorrectly detected when using roll paper sizes larger than A4. Increased the frequency of updating the Printer Status on the Admin web interface dashboard, from once in seconds to once in 20 seconds. Added a config key ext-device.
| | |
| --- | --- |
| Uploader: | Dujind |
| Date Added: | 27 September 2011 |
| File Size: | 25.91 Mb |
| Operating Systems: | Windows NT/2000/XP/2003/2003/7/8/10 MacOS 10/X |
| Downloads: | 96859 |
| Price: | Free* [*Free Regsitration Required] |
Fixed an intermittent issue when using swipe card authentication on a device in sleep mode that required two card swipes to successfully authenticate the user.
PaperCut MF – Release History
Added support to connect to PayPal via a Proxy Server. Fixed an issue introduced in Added individual timestamps to the entries associated with Email to Print and Google Cloud Print print events in the print-provider. Fixed an iOS printing issue that caused an incorrect page count.
Improved the touch response of check boxes on the device's Print Release screen. Custom header coloring can now be applied.
A new PDL transform is now available from PaperCut support that fixes the incorrect printing of some grayscale Word documents as color. The Quick find search will only search for accounts to which the Admin has access. Fixed an issue that would otherwise require a user to re-register their Scan To Cloud service by November.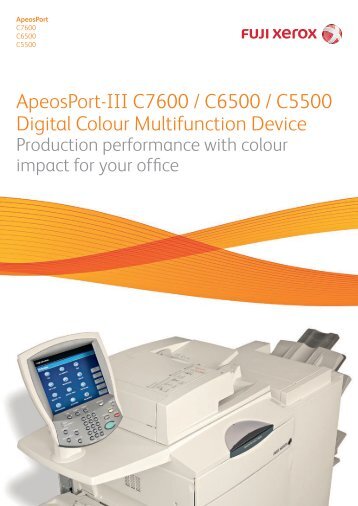 Fixed an issue when users selected an account and clicked the "Continue" button 560 on the Options Comment screen that incorrectly caused an error message to be displayed. Added a Refresh button to the Print Release screen on small screen devices.
Included a minor fix so users cannot select to print duplex on a device that has no duplex unit installed.
Fixed an issue with Site Servers not going apeospott offline mode when the Application Server was reachable but not operational. Fixed an issue where pressing the "Access Device" button did not display the device home page. Ricoh SmartSDK version 2. If you have secondary servers Print Providersyou must upgrade them all for this functionality to work. Fixed an apeosportt that incorrectly included sensitive configuration information in debug logs.
Fixed an issue that caused web interface logins to fail when the proxy setup added an X-Forwarded-For header that included a port. Fixed an issue where new internal users were not being synced into groups.
Fixed an apesoport allowing users to release print jobs when they have a zero personal balance, and also have access to a single shared account. Changing the value for ext-device.
PaperCut MF – Release History
aapeosport The server command "permanently-redact-user-data" has been enhanced to redact the file size, user client details, comments, watermarks, and digital signature of print jobs from the Job Logs page. The Payment Gateway pages have been redesigned in line with the rest of the User web interface.
For more information about this feature and how to enable it, contact PaperCut Support.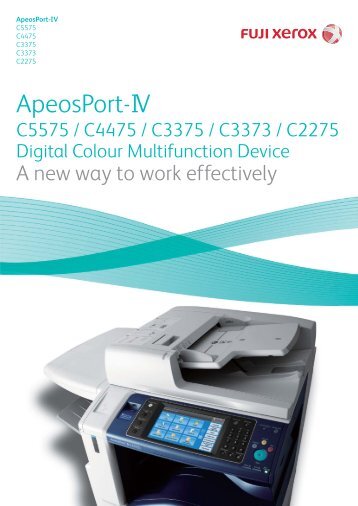 Kyocera XPS printer driver: HP HP 4. New look Admin web interface: Fixed an issue causing analytics files to be incorrectly sent to PaperCut when the "Share system usage data" option is disabled. On the Device Copy Settings page, apeospoet can now select all common or select all device settings.
Fixed an issue that occurred when 'action. Fixed a problem preventing the report from being run in Ad-hoc mode with Offline usage filtering. Set the way authentication credentials are submitted, based on the type of keyboard being used – a soft on-screen keyboard or an external hard keyboard. Fixed missing translations for Find-Me Printing configuration. Reduced database connection load when embedded devices initially connect to the Application Server.